Puma is rereleasing a limited run of its 1986 RS-Computer running shoe, which had a computer chip built into its chunky heel module to record distance, time, and calories. Runners could connect the shoe via a 16-pin connector to any Apple IIE, Commodore 64, or IBM PC to view their data. You can see the "PC loaded with special software" in the video above, which is just a quaint blue screen showing simple workout data.
The updated version retains the look of the original, but it adds new features like a three-axis accelerometer, LED indicators, a USB port for charging, and Bluetooth to connect the shoe wirelessly to your phone. Puma's only releasing 86 individually numbered pairs that'll be sold at Puma stores in Berlin, Tokyo, and London, as well as KITH retailers. They went on sale on December 13th.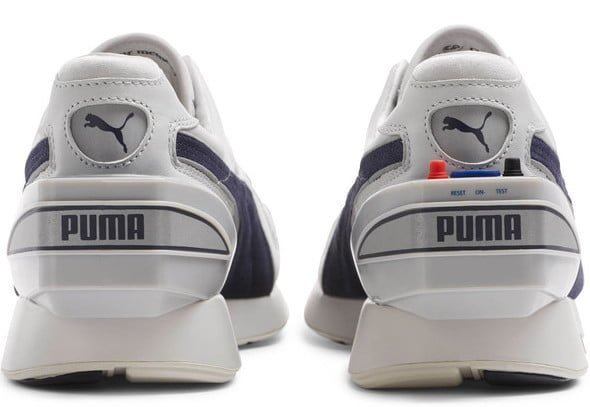 Nevertheless, the RS-Computers were no doubt ahead of their time. Although we now have wearables to track our fitness data, Puma's released different models of its RS shoes over the years for fans of the nostalgic design. The RS-0 was released this past April, and a collaboration with Ader Error yielded the RS-100, which refreshes the same blocky design with updated colors.
By Dami Lee
Source: https://www.theverge.com/2018/12/11/18136072/puma-1986-rs-computer-running-shoe-rerelease